We have already shared South America rivers map and Africa river map and through this post we are updating you all with Map of North America Map. If you are looking to study the geography of the rivers in North America then download the North America Rivers Map from here in a printable format. North America is one of the seven continents, just like any other continent, North America has its own history, culture, rivers, countries. Studying the geography of a continent is incomplete without knowing about the rivers because rivers are the source of water.
As per Wiki: North America is a continent in the Northern Hemisphere and almost entirely within the Western Hemisphere. North America is the third-largest continent by area, following Asia and Africa, and the fourth by population after Asia, Africa, and Europe.
North America Rivers Map
North America is home to some of the highly developed countries in the world such as the USA, Canada, Mexico, etc. Most North Americans speak European languages such as English, Spanish or French. Below you can see the map of North America rivers map, the download link is shared below the map template preview or image.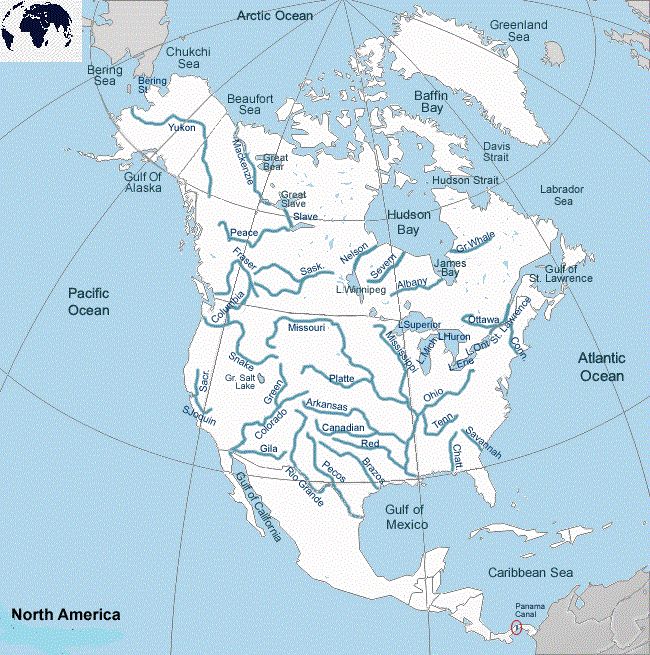 Rivers of North America Map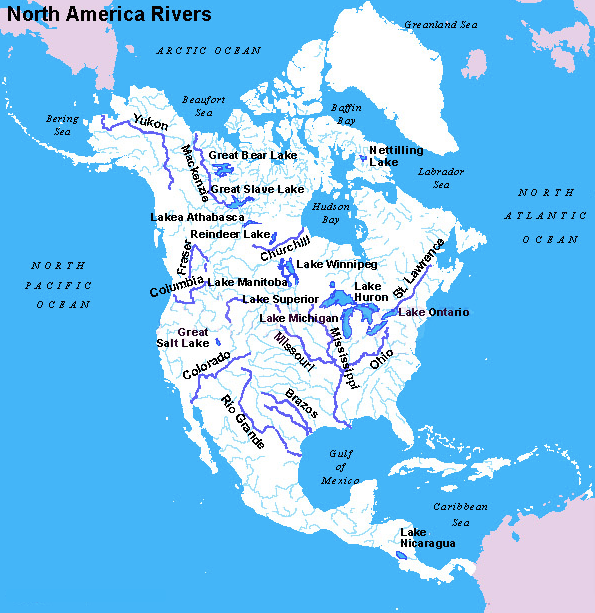 The ten major rivers of North America are;
Missouri River – 2,341 miles
Mississippi River – 2,320 miles
Yukon River – 1,980 miles
Rio Grande River – 1,896 miles
Arkansas River – 1,460 miles
Colorado River – 1,450 miles
Columbia River – 1,243 miles
Saskatchewan River – 1,205 miles
Peace River – 1,195 miles
Red River – 1,125 miles
These are the major rivers of North America, there are hundred of rivers and lakes in North America. Rivers are the source of water in regions. A river is a naturally occurring watercourse that flows in one direction—typically toward an ocean, sea, lake, or other river. The entire river basin, from its source to its end, is visible on the North America map that is labelled with rivers. Through the map templates offered on this website, you can see the important rivers in North America.
Map of North America with Rivers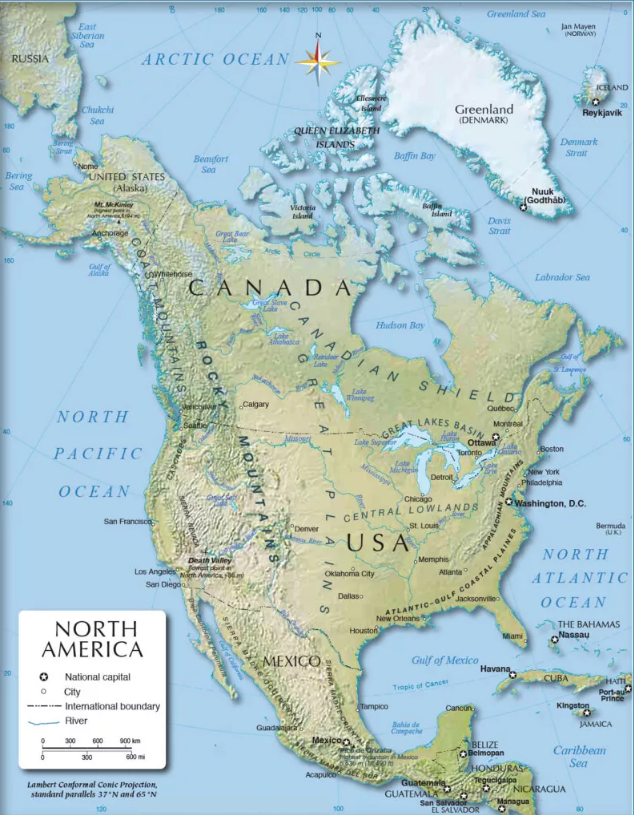 Rivers flow from a particular point within the country and then finally meet the outer sea at its extinction point. Check out the rivers map below to check out the flow of North American rivers from their origin to extinction point.
Geography students and enthusiasts can check out the rivers maps here to study the geography of North American rivers. Geography is a vast subject and there are a lot of things to study or research. Download the map of rivers in North America from here and print it out for your use.
Labeled North America Rivers Map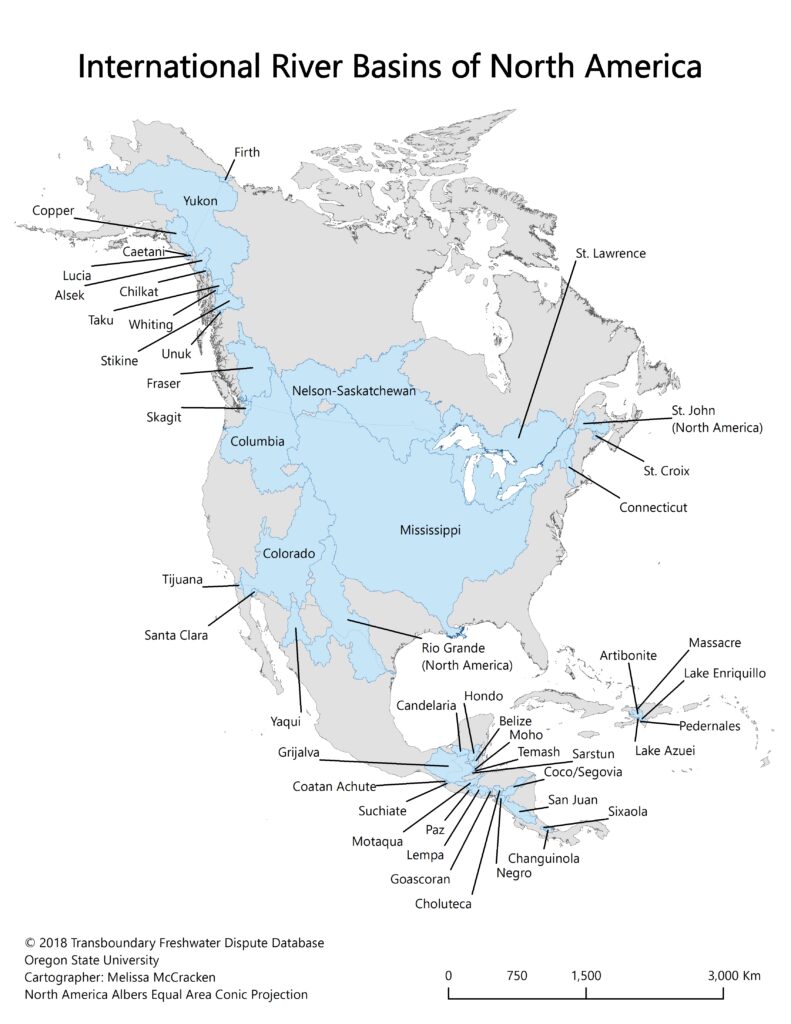 Fully printable rivers of North America map is shared here. The purpose of sharing the printable maps here is to allow students and geography enthusiasts know about the rivers of Africa. All the map templates are shared here for free download only and you can get them in a digital format as well. You can printout the map template from here for your use.
Feel free to download and use any of the river map template from here and print it off for your use. A printable map is easy to carry and use, this is why people prefer to download map in a printable format.