Blank map of Antarctica is available here for free download in JPG and PDF format. People who are interested in studying the geography of Antarctica are required to check out the blank maps shared here. Antarctica is one of the seven continents in the world. Just like any other continent, Antarctica has its own geography and a map is required to study that. Students and geography enthussiast who wants to study the geography of this continent can download the printable map from this page.
Blank Map of Antarctica
Antarctica is the least populated continent. Situated almost entirely south of the Antarctic Circle and surrounded by the Southern Ocean. Antarctica is, on average, the coldest, driest, and windiest of the continents, and it has the highest average elevation. Antarctica is the fifth-largest continent, being about 40% larger than Europe, and has an area of 14,200,000 km2 (5,500,000 sq mi). Antarctica is governed by about 30 countries, all of which are parties of the 1959 Antarctic Treaty System.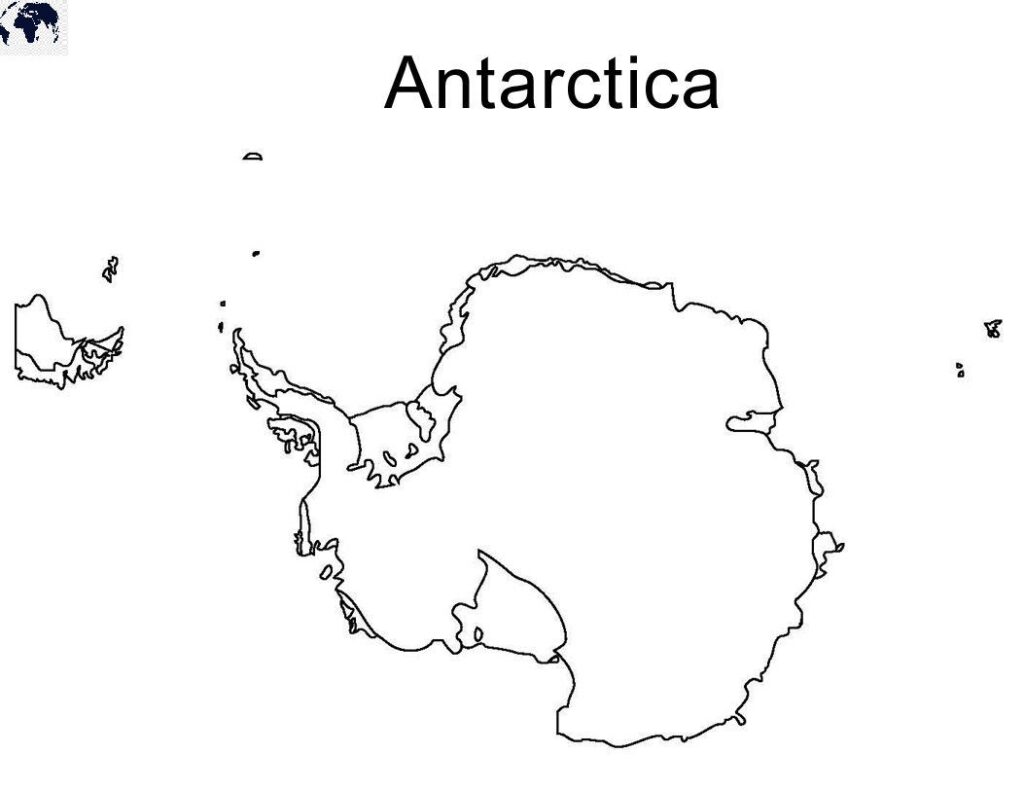 Please note that about ninety-eight percent of the continent of Antarctica is covered by ice. The vast majority of Antarctica is covered by the Antarctic ice sheet. Antarctica is divided into West Antarctica and East Antarctica by the Transantarctic Mountains, which stretch from Victoria Land to the Ross Sea. A blank map of Antarctica is shared here, students can use this map to understand the outline of this continent and use it as a reference to draw the map of Antarctica in a systematic way.
Blank Map of Antarctica Printable
Different maps of Antarctica are shared on this page. Students who are in search of blank maps can now download it from here. A download link is available below each map preview or image from where you can download the PDF version of the map. Making or drawing such a map from scratch may consume a lot of time and this is why here we have shared the blank map templates. All you need to do is download a map template, print it, and start using it.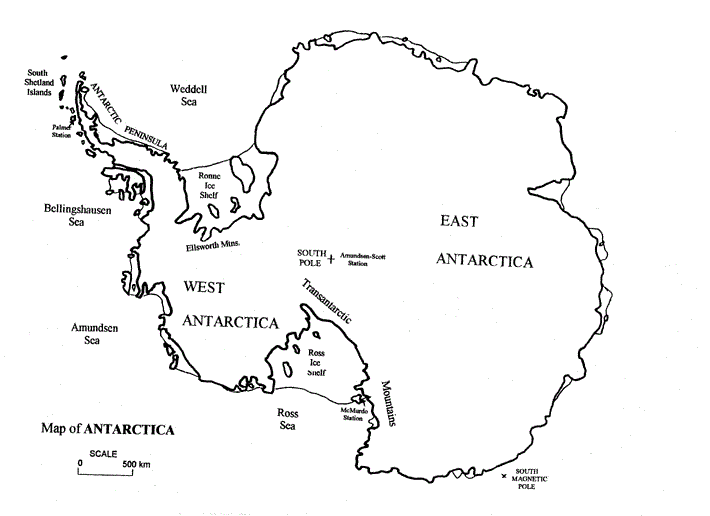 Blank Outline Map of Antarctica
An outline map is the which only provides very basic information so that more details can be added. Below you can see Blank Outline Map of Antarctica. You can access the map from here, print it, and use it for viewing all the details of the continent. More details can be added by users in this map template.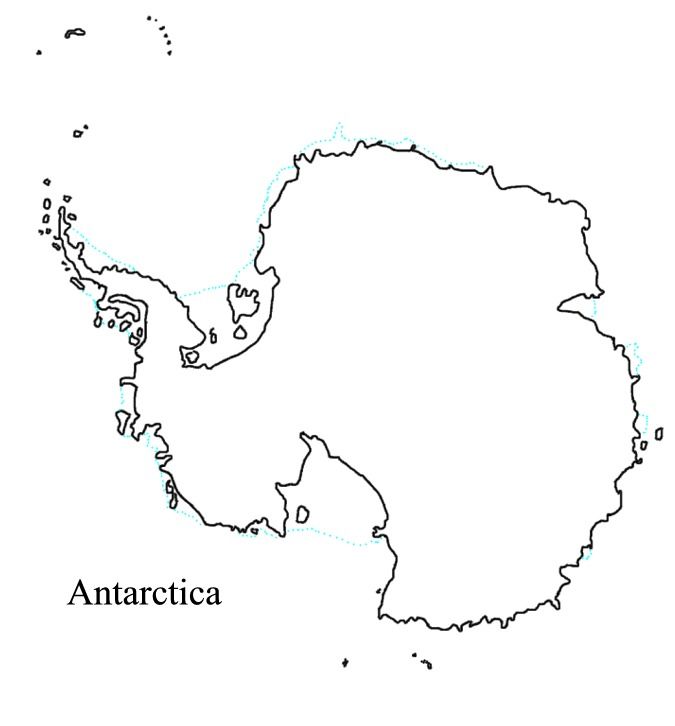 Map of Antarctica Blank Worksheet
A blank map works as a practice worksheet as well. Students can use a blank map for practicing what they have learned. Even teachers may use them for conducting tests or exams in a classroom. Practice is as important as learning, therefore you should spend some time in practice as well. Few minutes spent on practice are totally worth it. Use blank maps as a worksheet.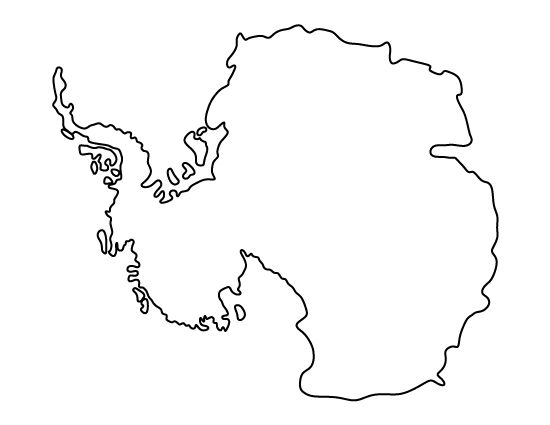 Now you have enough blank maps of Antarctica, if you like these maps then do share them with other people. Keep checking this site for more useful map templates.