Here you can find out map of Italy labeled with states, capitals, and cities. If you are interested in studying the geography of Italy along with its states, capitals, and cities then check out the labeled maps here and download one for your use. Italy is a part of Europe continent, this country is also known for its travel destinations and people across the world visit the famous places of Italy. Through this post, we are covering the labeled map of Italy that can be used by students, geography enthusiasts, researchers, and people who are travelling to Italy.
Italy is renowned for its tourism, art cities, and distinctive landscapes. Italy is renowned for its fashion, language, opera, and high-end brands. It is renowned for its football squad as well. As per the data available on the Internet, Italy is the fifth most visited country in the world.
Below you can see some facts about Italy:
All three of Europe's active volcanoes are in Italy.
Italians invented pizza in Naples
Italy has the most UNESCO World Heritage sites in the world
There are over 1,500 lakes in Italy
Italians consume 14 billion espressos each year
Labeled Map of Italy
As per the information on Wikipedia: Italy, officially the Italian Republic or the Republic of Italy is a country in the Europe. Italy is located in the middle of the Mediterranean Sea, in Southern Europe, it is also considered part of Western Europe. With over 60 million inhabitants, Italy is the third-most populous member state of the European Union.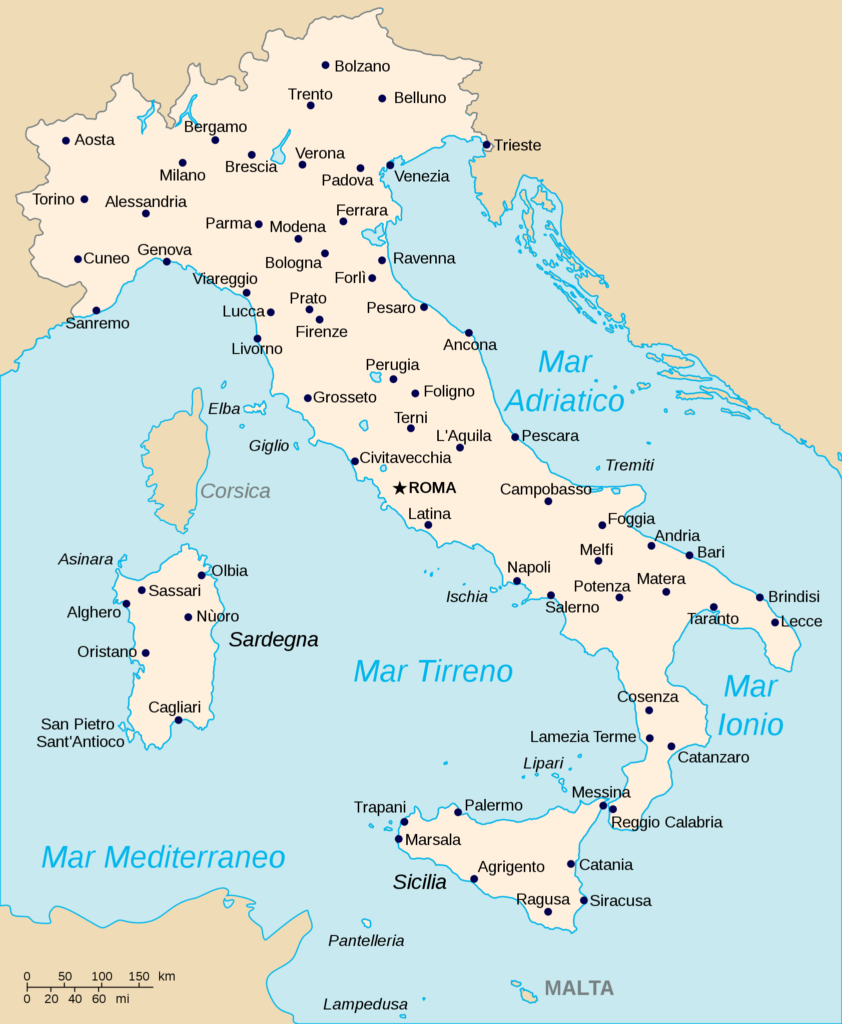 It is a developed nation with the third-largest central bank gold reserve, the eighth-largest national wealth, and the ninth-largest nominal GDP (third in the European Union). The standard of living, healthcare, and education in Italy are well-known. The nation is a major player in regional and international economic, military, cultural, and diplomatic matters and is a great power.
Labeled Map of Italy with Regions
The 20 regions of Italy are Val D'Aosta/ Aosta Valley, Piemonte / Piedmont, Lombardia/ Lombardy, Veneto, Trentino Alto Adige, Friuli Venezia Giulia, Emilia Romagna, Liguria, Toscana/Tuscany, Marche, Abruzzo, Umbria, Lazio, Campania, Molise, Puglia/Apulia, Basilicata, Calabria, Sicilia/Sicily, and Sardegna/Sardinia. You can locate these regions on the map of Italy below. Check out the physical border of these regions through the map.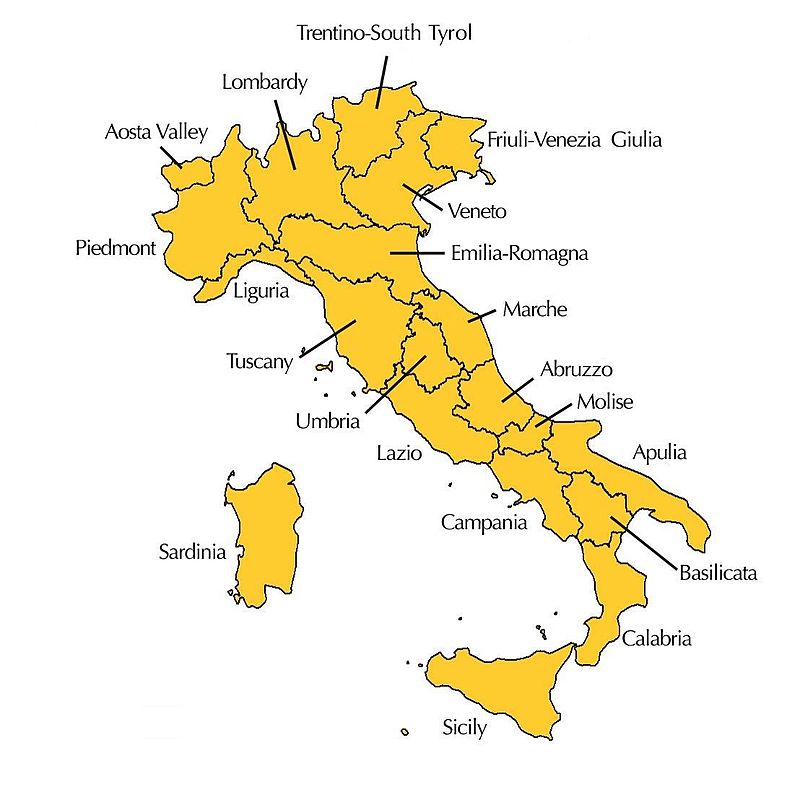 Labeled Map of Italy with Cities
The major cities of Italy are Rome, Milan, Naples, Turin, Palermo, etc. If you are planning to visit any of Italy's city then below we have a Labeled Map of Italy with Cities for you.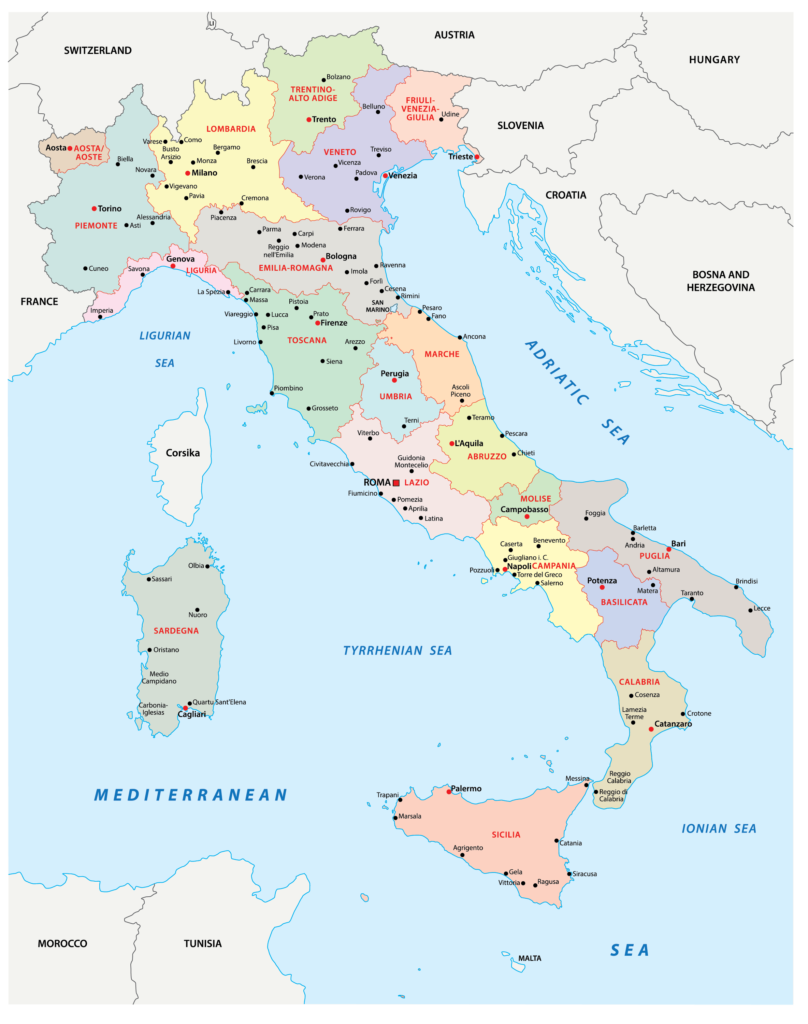 Labeled Italy Map with Capital
Download Labeled Italy Map with Capital from below to know the geography of capital.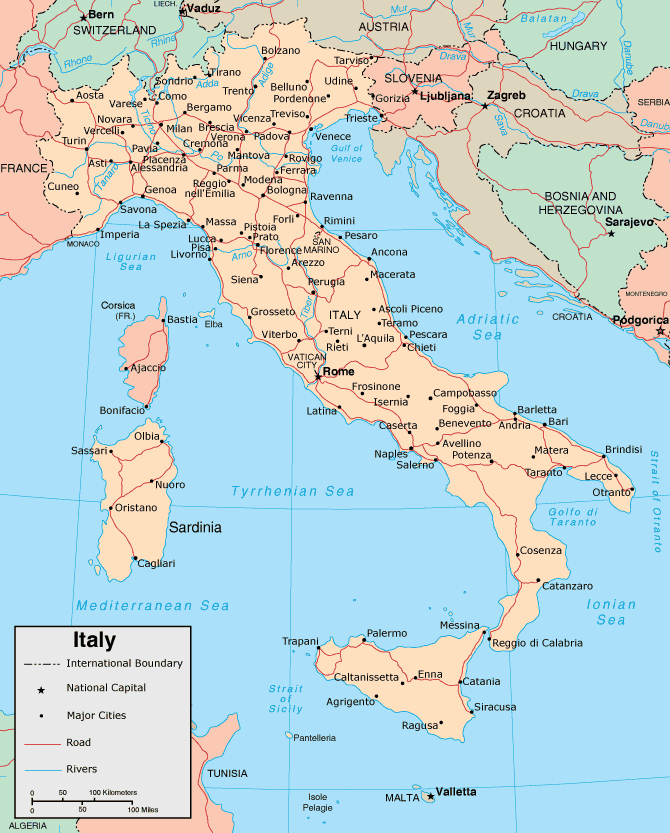 Now you have labeled map of Italy with you. You can find out map of Italy labeled with states, capitals, and cities on this page. A download link is available below each map preview or image from where you can download the printable map. Take a print-out of any map from here and start using it. For more useful printable maps, you need to keep checking this site.