In our previous post, we have shared South America Mountains Map and through this post we're updating you all with Mountain Range Map of Europe. Europe is home to the some of the incredible mountain scenery and ranges. Europe is an incredibly mountainous continent, with around 20% of Europe's landmass classified as mountainous. If you want to explore the geography of the European mountains then check out the maps templates here and download one for your use.
Following are the major Map of Mountains in Europe;
| | |
| --- | --- |
| Range | Countries |
| Alps | France, Switzerland, Italy, Austria, Germany, Slovenia |
| Pyrenees | Spain and France |
| Carpathian Mountains | Ukraine, Romania, Poland, Slovakia, Hungary, Czech Republic, Serbia |
| Caucasus Mountains | Russia, Azerbaijan, Georgia |
| Dinaric Alps | Bosnia and Herzegovina |
| Scandinavian Mountains | Norway, Sweden and Finland |
| Scottish Highlands | Scotland |
| Apennine Mountains | Italy |
| Balkan Mountains | Bulgaria and Serbia |
| Dolomites | Italy |
Europe Map Mountain Ranges
Europe is a continent that is located entirely in the Northern Hemisphere and mostly in the Eastern Hemisphere. Europe is home to some of the highly developed countries in the world. If you are looking to explore the geography of this continent then do check out https://getworldmap.com/blank-map-of-europe/ and download Map of Europe Mountains from this page. Nothing works better than a printable map when it comes to study the geography.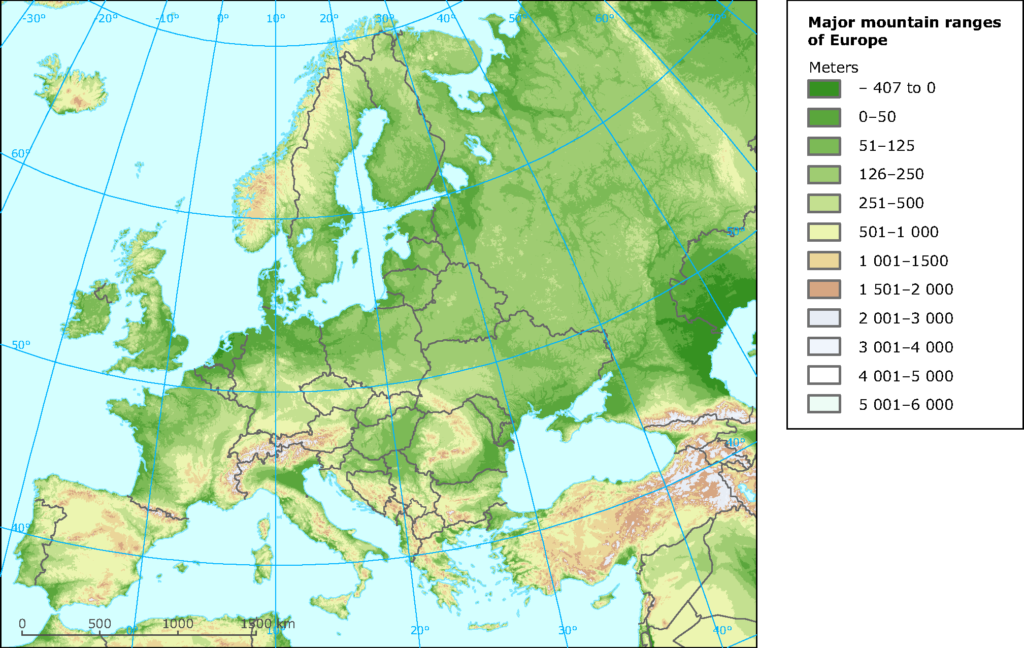 Mountain Range Map of Europe
Understanding the physical geography of Europe is incomplete without a good map, this is why here we have provided the printable Europe Mountains Map through which you can see the mountain ranges in Europe. 3 major mountain ranges in europe; are the apennines, alps-and pyrenees.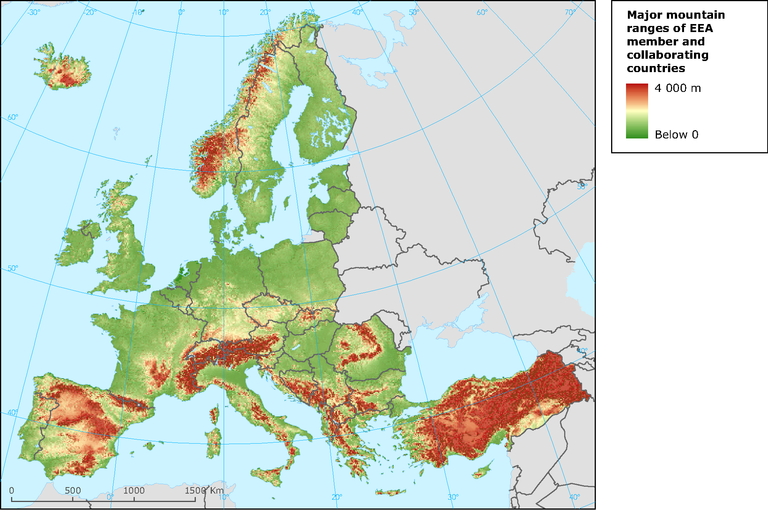 These maps templates are for all our users who are looking to study the physical geography of the continent. Studying geography of any continent is incomplete without studying the mountains, rivers, etc. As a geography student or enthusiast you must study all the important aspects of geography. If we talk about Europe, then there are over 10 major mountain ranges in Europe, and upwards of 100 minor ranges. That means there is so much information to grasp. Do check out the maps here to get familiar with the mountain ranges in the Europe continent.
Map of Europe Mountain Ranges
Our readers can explore the entire list of mountains that are found in the continent by using our map of European mountains. Both academics and other explorers who are interested in the physical geography of Europe will find the map to be of great use.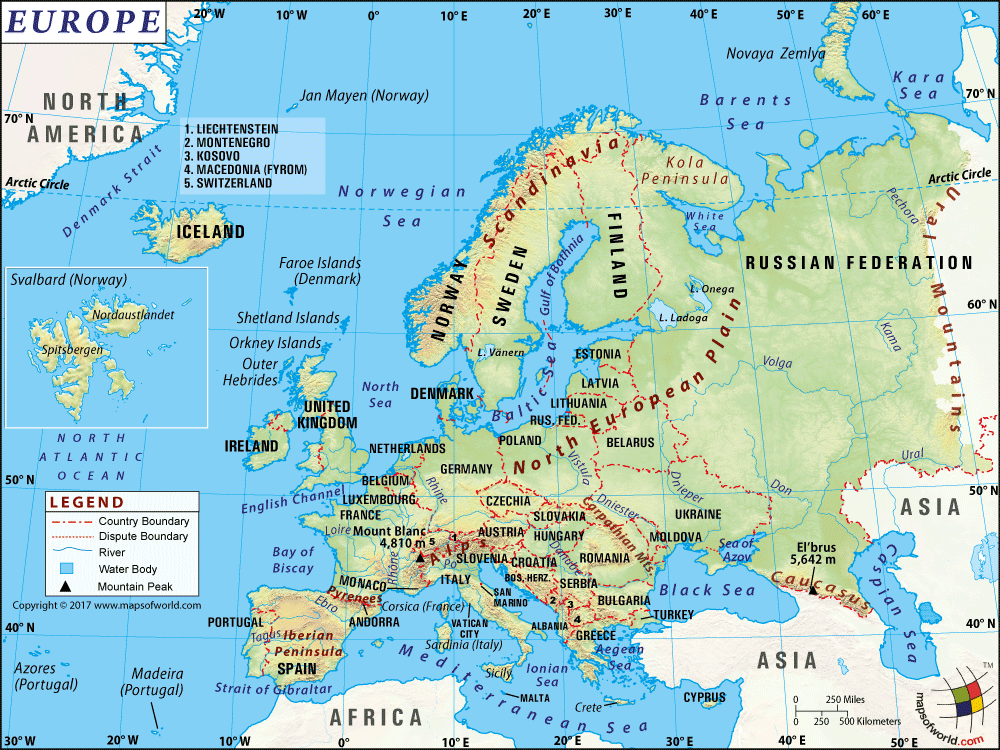 European Mountain Ranges Map
These maps can be used by students to study about the mountains of Europe. Geography explorers can use them for their study or research. Hikers, skiers and mountain enthusiast can use them to understand the geography of mountains. Europe hosts some of the World's most iconic peaks and is the playground for climbers, hikers, skiers and mountain enthusiast the world over.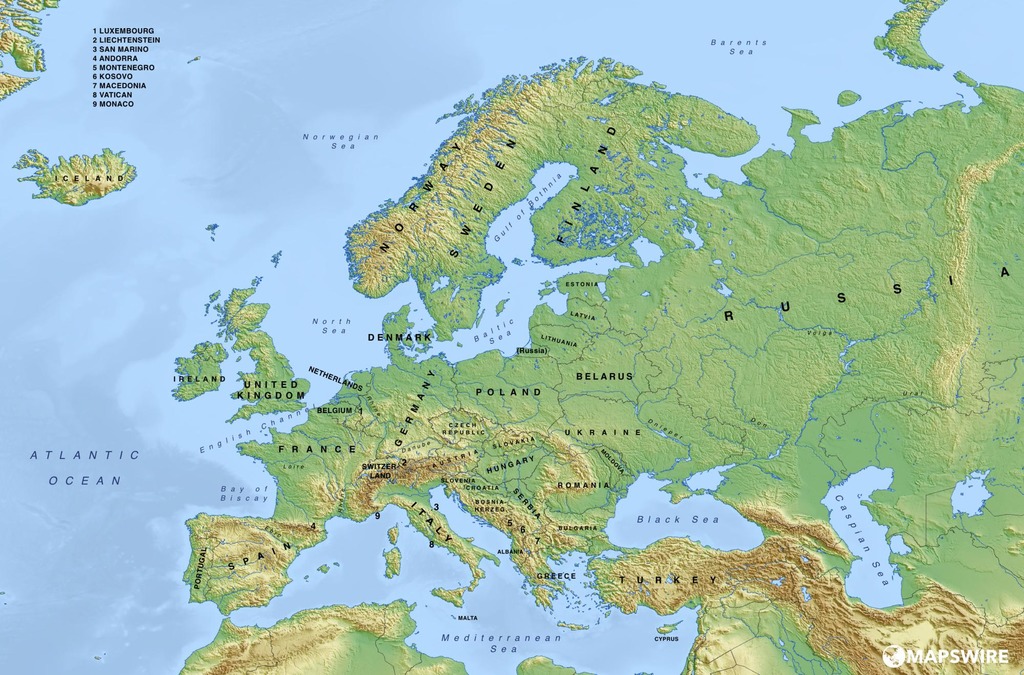 This post is specially for the mountain map of Europe and the purpose is to highlight the major mountains of Europe. All the map templates are printable and can be downloaded in a digital format as well. Feel free to download any of the map from here and take a print-out for your use. Keep checking this site for more such maps of other countries and continents.