On this page, you can see the physical map of Australia that is now available for free download in a pdf format. You can download the printable map of Australia from this page and take a print-out for your use. This type of map comes in handy when it comes to explore the physical features of Australia. Check out the different map templates below and download a suitable one for your own use.
Australia Physical Map
Australia, officially the Commonwealth of Australia, is a sovereign country comprising the mainland of the Australian continent, the island of Tasmania, and numerous smaller islands. Australia is the largest country by area in Oceania and the world's sixth-largest country.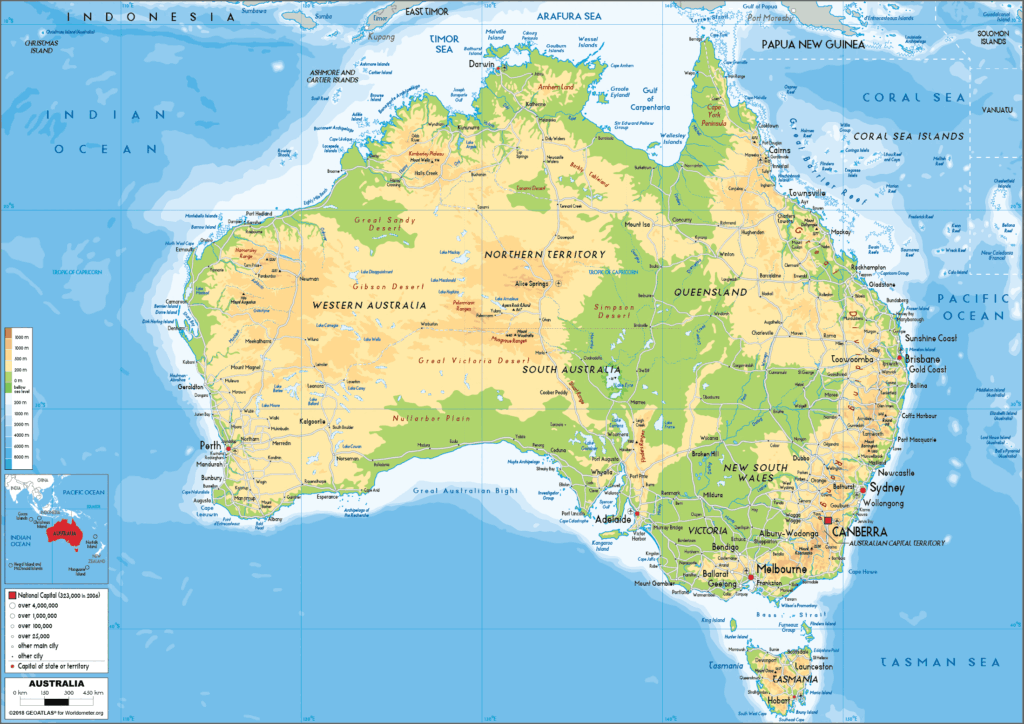 Physical Map of Australia
If you are interested in studying the physical features of Australia then do check out the printable map templates here and download a suitable one for your use. A printable map is easy to carry and this is why people likes to use them. If you are a geography student or researcher then you must know how to use physical map or how to read it properly.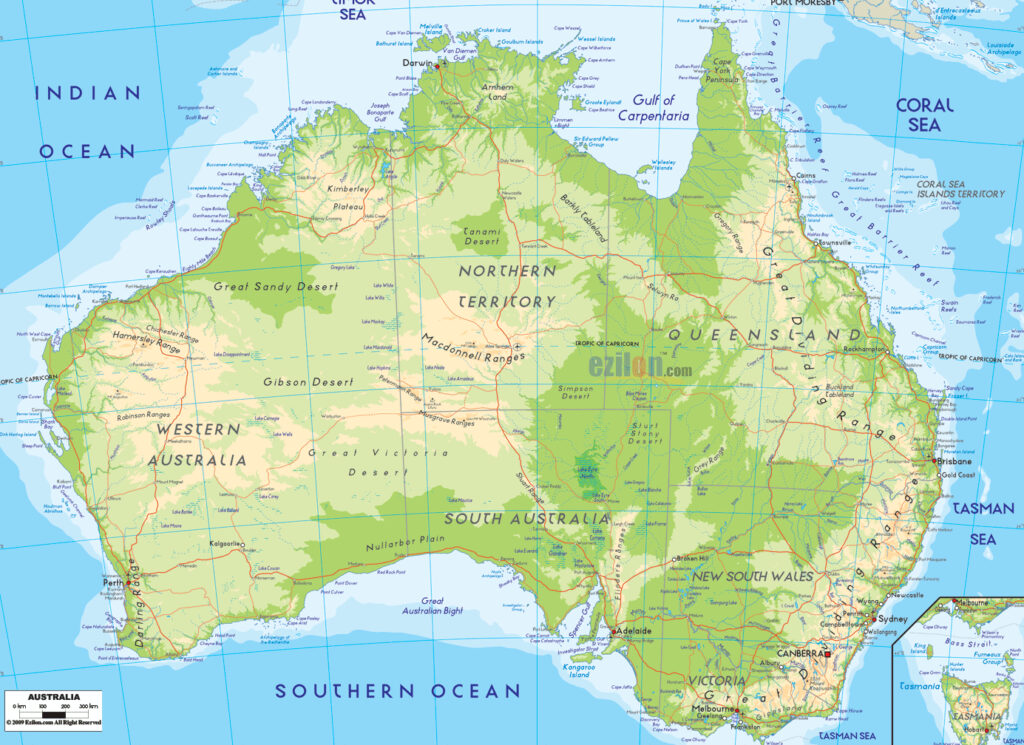 Australia is a highly developed country with a high-income economy. As of 2022, it was the world's fourteenth-largest economy with the ninth-highest per capita income. There is a lot to study and learn when it comes to the geography of Australia and this is the reason here we are presenting you these printable physical maps.
Map of Australia with Physical Features
A map is considered as one of the best tools when it comes to learn or study the geography. Physical map of Australia will help you in exploring the physical features of the Australia. Use this map for learning purposes.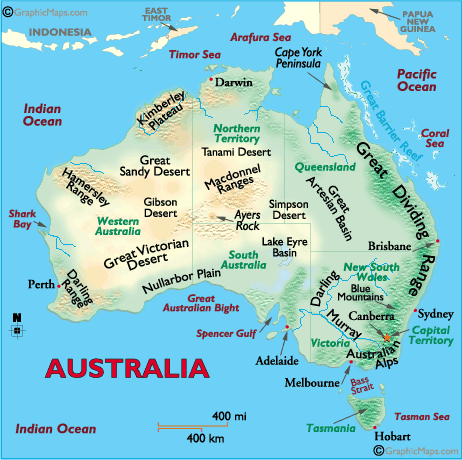 The physical map of Australia shows that the country is mostly flat and covered with deserts and plains. The Great Dividing Range runs along the east coast of the country and is the largest mountain range in Australia. The highest point in Australia is Mount Kosciuszko, which is 2,228 meters tall and is located in the Snowy Mountains of New South Wales.
Printable Australian Physical Map
Australia is also known for its many rivers, including the Murray River, which is the longest river in Australia, and the Darling River, which is the third-longest. The country is also home to many unique geological formations, including Uluru (also known as Ayers Rock), which is a large sandstone rock formation in the Northern Territory.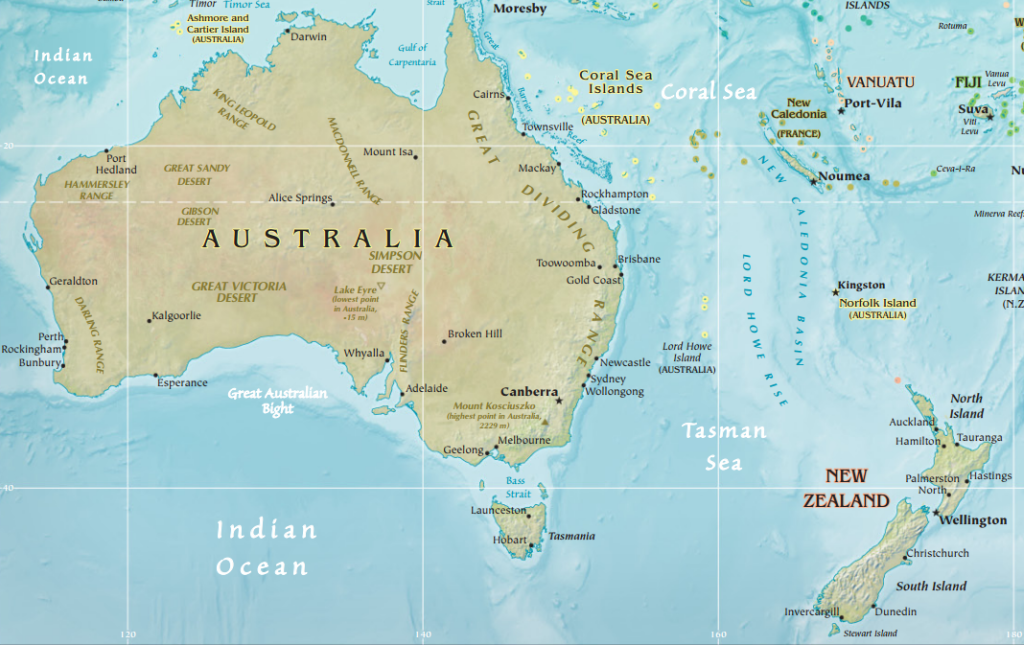 In summary, a physical map of Australia would show a large continent with a mostly flat landscape covered in deserts and plains, with the Great Dividing Range running along the east coast and many rivers and unique geological formations throughout the country.